July 26, 2017 (All day)

to

July 28, 2017 (All day)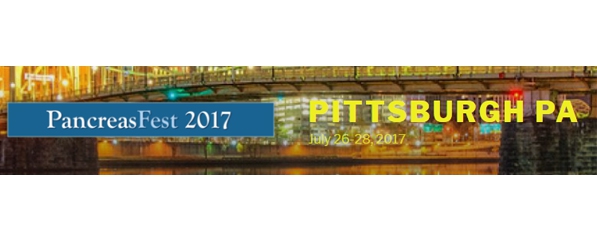 PancreasFest is an annual pancreas research and clinical conference designed for gastroenterologists, surgeons, researchers, and pancreas-specific medical professionals. Lectures and discussion mix with investigative research meetings to further existing research collaborations and to forge new ones. PancreasFest 2017 will feature Recurrent Acute Pancreatitis (RAP) advancements and special sessions on pancreatic surgery and pediatric pancreas disease as well as pancreatic cancer, chronic pancreatitis, and continuing discussions on pancreatic pain.
PancreasFest Flier (PDF)
For more information, visit www.pancreasfest.com
Collaborative Alliance for Pancreatic Education and Research (CAPER) Travel Scholarships are available for trainees and young investigators to attend PancreasFest 2017. Trainees and junior faculty within three years of appointment may apply for PancreasFest Travel Scholarships. Amounts of up to $730 each will be awarded by CAPER. Scholarship awardees will also receive fee-waived registration for PancreasFest 2017.
Travel Scholarship Flier (PDF)
---
NIDDK/NIH is partnering with PancreasFest to offer the workshop "Endoscopic Ultrasound and Related Technologies for the Diagnosis and Treatment of Pancreatic Disease: Research Gaps and Opportunities" on Wednesday, July 26, 2017.  This NIDDK workshop is free but provided separately and preregistration is required.  To learn more or to register, please visit the event website.
Location and Address
PancreasFest Conference Venue: The Twentieth Century Club, located on the University of Pittsburgh Campus, Pittsburgh, PA
Workshop venue: University Club, 123 University Pl, Pittsburgh, PA 15260