Posted on January 25, 2018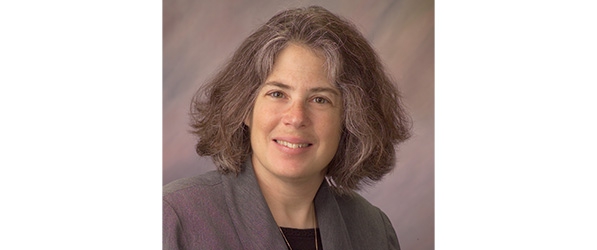 With great sadness, we report that our wonderful colleague and esteemed faculty member Aviva L. Katz, MD, MA, FACS, FAAP passed away on January 17, 2018. Dr. Katz was an accomplished surgeon, a brilliant ethicist, a loving wife and mother, and talented figure skater and will be sorely missed.
Aviva was a native New Yorker, born in Brooklyn. She graduated summa cum laude from City College and received her MD degree from Mount Sinai School of Medicine (AOA). Her undertook her initial surgical training at Beth Israel Hospital in Boston, where she spent two years in the lab studying pulmonary dysfunction after burns. From Boston, she moved to Buffalo, where she completed her general surgery training. Dr. Arnie Coran recruited her to Michigan for her pediatric surgical training.  While in Michigan, she met the love of her life, Daniel Weiner.
After completing her pediatric surgical training, Aviva joined the faculty at Jefferson Medical College of Thomas Jefferson University as an Assistant Professor of Surgery and Pediatrics, with her clinical practice based primarily at A.I. DuPont Hospital for Children in Wilmington, Delaware. While in Delaware, she welcomed her four wonderful children: Gabe, Sam, Channah, and Shoshana.
Aviva and Daniel were recruited to Pittsburgh in 2006, where she became an Associate Professor of Surgery at the University of Pittsburgh and an attending surgeon at the Children's Hospital of UPMC.  While in Pittsburgh, she developed her passion for medical ethics and earned a Master's in Arts degree in Bioethics in 2012 with her thesis entitled "Resisting Resistance to Change: A Critical Analysis of The Structure of Surgical Residency Training Programs." Over the ensuing years, she became a leader in medical ethics within the University as well as the larger surgical and pediatric communities. In Pittsburgh, she was the Director of the Consortium Ethics Program, Core Faculty in the Center for Bioethics and Health Law, and Vice-Chair of the Institutional Review Board at the University of Pittsburgh, as well as the Co-Director of the Center of Advanced Fetal Diagnostics at the Children's Hospital of Pittsburgh of UPMC. Nationally, she was the Chair of the Committee on Bioethics of the American Academy of Pediatrics and past Chair of the Ethics and Advocacy and Family and Community Relations Committees of the American Pediatric Surgical Association. She was also active in the American Society for Bioethics and Humanities, serving on multiple committees and task forces.
Clinically, she was loved and respected by her colleagues and patients and their families. She had an incredibly insightful mind and a quick wit. Dr. Katz was a staunch advocate for the rights of children and their families. Although small in stature, she could hold her own among anyone.
Aviva was equally involved outside the hospital/professional environment. She was active in the community as a mentor to women interested in medicine and a coach for the Science Olympiad and Odyssey of the Mind in her local community. She presented programs in her school district on issues related to medicine and ethics. She loved her family and was so proud of her children and their accomplishments. Finally, she loved to ice skate. Just a few weeks ago, she performed in her club's holiday performance.
Dr. Aviva was loved and will be greatly missed by us all in the University of Pittsburgh Department of Surgery.