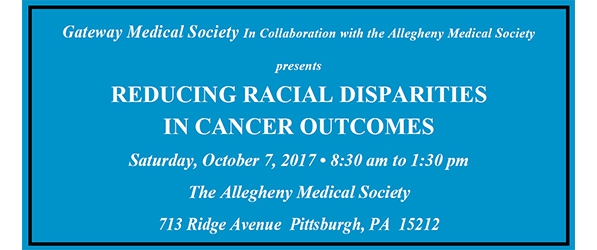 Posted on behalf of Steven Evans, MD, Vice President & Program Chair, Gateway Medical Society
Abstracts are being solicited for poster presentations at the 2017 Gateway Medical Society Provider Symposium, which will focus on the improvement of racial and ethnic disparities in cancer health outcomes by highlighting approaches from the clinical, research, and community arenas to improve health outcomes. Selected abstracts will be presented during poster sessions during the Symposium. 
The submission deadline is September 7, 2017.
Call for abstracts (MS Word Document)