Posted on December 2, 2019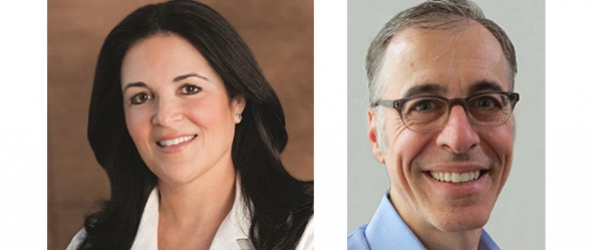 Congratulations to Anita P. Courcoulas, MD, MPH, FACS, Chief of the Division of Minimally Invasive Bariatric and General Surgery, who was appointed Anthony M. Harrison, MD Chair in Surgery; and Matthew Randall Rosengart, MD, MPH, Vice Chair of Academic Training, who was appointed Watson Family Chair in Surgery. Both appointments in the University of Pittsburgh School of Medicine became effective December 1, 2019.
Appointment to a named chair is one of the highest honors that a university can bestow upon one of its faculty members. With this designation, Dr. Courcoulas and Dr. Rosengart are recognized for the quality and impact of their work, which has earned deep and widespread respect. The appointments also reflect confidence that they will bring many additional accomplishments and contributions to their disciplines, to the University, and to the broader society in the upcoming years.