Posted on February 3, 2020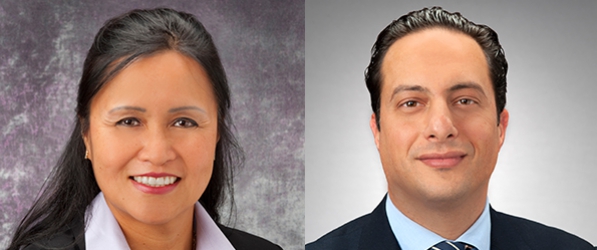 Congratulations to Giselle G. Hamad, MD, FACS, FASMBS and Amer H. Zureikat, MD, FACS, who were both appointed to named professorships in the University of Pittsburgh School of Medicine effective February 1, 2020. Dr. Hamad was appointed to the Charles Gray Watson Professorship in Surgical Education and Dr. Zureikat was appointed to the UPMC Professorship in Clinical Surgery.
Appointment to a named professorship is one of the highest honors that a university can bestow upon a faculty member. Dr. Hamad's and Dr. Zureikat's appointments acknowledge and honor the quality and impact of their work, which has earned deep and widespread respect. It also expresses confidence that they will bring many future accomplishments and contributions to their disciplines, the University of Pittsburgh, and to the broader society.